April_XO
Kinnita modell
Eemalda modell
See modell on
Sees
Väljas
49, Neitsi, United States, Palm Beach
Viimase sisselogimise aeg:
05.10.22 7:38:34
Saada jootraha
Thanks! @BongaFans for 4 Years Camiversary Today!!! C2C 50!!! cum with me in pvt with CAM2CAM Prime! Goals_[none] [none] given, [none] BEFORE I CUM WITH U! Wet Pussy @ Every Goal Today! - :mwah
Salasõnaga kaitstud albumid
Oluline info kasutaja April_XO kohta
| | |
| --- | --- |
| Sugu | Naine |
| Seksuaalne eelistus | Biseksuaal |
| Vanus | 49 |
| Pikkus | >160 - 170 cm |
| Kaal | 60 - 70 kg |
| Juuksed | Punapea |
| Silmad | Sinised |
| Etniline päritolu | Valge/Kaukaaslane |
| Keeled | Inglise, Hispaania |
| Kodulinn | Palm Beach |
| Häbemekarvad | Raseeritud |
| Rinnapartii | Suur |
| Tagumik | Suur |
Mind erutab
420
Being caressed
Being treated like a princess
Attention
Minust
A happy MILF who loves exploring her sexuality!
Mind jätab külmaks
Ugly Behavior
Mida ma veebikaameras teen
Blog
A Bit About SweetnissApril -- Tip 69 to Access all 506 photos
I am a happy and content retired college professor with a Ph.D. I love sharing my sexuality with you for your pleasure. I am single, dating, and love to share the dirty details that I could satisfy your guilty pleasures.
Room Rules.
1. Please be patient! I like to spread the love around. If you're in a hurry, you should go elsewhere. I have no clock. If you tip me, I'm giving you the time you deserve.
2. Please do not ask me to show you something for 0 or 1 tokens. If you're short, you'll eventually see what you want. I'm sure of it.
3. Please put dirty comments in a tip note with your tip or we can talk about your fetish in private, group, or spy...
4. NO PICTURES IN MY CHAT!!! I LIKE ANIMATED GIFS AND GLITTERWORDS. You know what I like: cute, sexy, kind, SWEET!!!!
What's Up With All the Dancing and Singing?:
I'll keep doing it as long as I can. I've been performing since I was 5. Hope you enjoy it. If you want to make me stop, TIP ME Silly Goose!!! Or tip 10 tokens to tell me you want more of what I'm doing! Some do!!!
My Moderators
Moderators are Annointed in my room. If you come in and have read my profile, I will instantly know because you will be following my room rules and posting what I like to the chat (see profile for more information on what I like and room rules).
I love the attention, so SPOIL ME guys!!! I love my moderators!!!
Kasutaja April_XO amatöörvideod
Pillow Humping! Moaning! Cumming! Hot!
3:47
Vaatamisi

220
OSTA 50 tokenit
Sunshines on my Pussy ,,, Cumming with Wand 8 min Really Sexy BBW
8:11
Vaatamisi

29
OSTA 100 tokenit
Ohh Baby !!!!!!!!!!!!!!! 2 cums 9 min Hot AF
9:56
Vaatamisi

25
OSTA 100 tokenit
1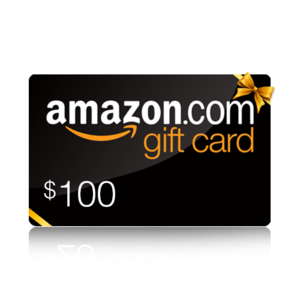 Give your favorite model an Amazon Gift Card which never expires and can be redeemed towards lots of items on amazon.com! Make her feel happy with the most amazing online shopping ever.
Loe edasi
Welcome to SweetnissApril's Profile!!!
Thank you, and once we are friends, please, please, please write on my comments wall!!!!!! Enjoy my loves! :-)
Спасибо, и как только мы станем друзьями, пожалуйста, пожалуйста, напишите, пожалуйста, в мои комментарии на стене !!!!!! Наслаждайся моей любовью! :-)